Standard: Fostering Literacies to Empower Life-Long Learners
---
Theme: Digital Literacy and Citizenship
---
Growth Phase: Evolving
---
Growth Indicator: Teacher-librarian /LLC teacher teaches students to use information ethically and responsibly.
---

Media Smarts is a Canadian not-for-profit charitable organization for digital and media literacy providing many teacher resources.
Media Smarts (2014).
http://mediasmarts.ca/

The Copyright Officer and Head of the Copyright Office, University of Winnipeg Library, Manitoba, provides background and current information on copyright for schools and school LLCs.
Tooth, John. (2015). Copyright for schools and school libraries: A primer. Ottawa: Canadian Library Association. https://books.google.ca/books?id=wm1SrgEACAAJ&dq=john+tooth+copyright&hl=en&sa=X&redir_esc=y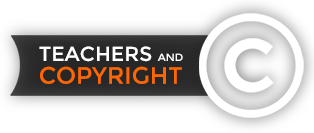 The Council of Ministers of Education (CMEC) provides a comprehensive tool (available in English and French) to help Canadian teachers and teacher-librarians with compliant copyright practice.
Council of Ministers of Education (CMEC). (2016). Copyright Decision Tool. http://copyrightdecisiontool.ca/DecisionTool/
Council of Ministers of Education (CMEC), Council of Ministers of Education, Canada Canadian School Boards Association Canadian Teachers' Federation. (2016). Copyright Matters!, 4th ed. Retrieved from http://cmec.ca/Publications/Lists/Publications/Attachments/291/Copyright_Matters.pdf
Copyright Matters! Some Key Questions and Answers for Teachers, 4th ed. (PDF)